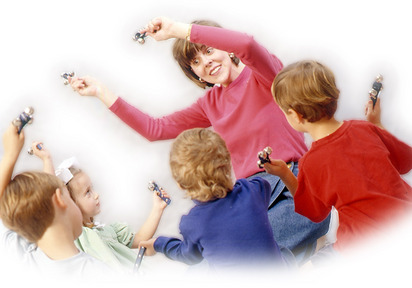 Welcome to Kindermusik with Shirley
Contact: 0402 856 109
Email: swebb01@bigpond.com
Classes held at the Menai Community Centre
Allison Crescent, Menai, Sutherland Shire, NSW 2234
Enrolment is open for 2017 Classes
Term 3 classes commence Tuesday 25th July 2017
***NEW CLASS for BUBS up to 18mths starting FRIDAY 28th JULY***
What is Kindermusik?
Kindermusik is a music and movement program for infants, toddlers and preschoolers where you and your child will play, listen and dance to musical activities to stimulate early childhood development while having a whole lot of fun!
♪ Research proves that early integration of music into your child's daily routines means improving their ability to think, reason, create and express
♪

Each class is made up of singing and dancing activities, playing games, reading books, playing instruments and more. All activities are age-appropriate for that class.
♪ We believe that the parent is the child's most important teacher and the most important place for learning is at home.
♪

A required element of every Kindermusik class is the Digital At-Home Materials, which include music for download, children's e-books and creative activities .These materials were created to complement the Kindermusik classroom experience.
♪ Children can experience the magic of music without the pressure to perform.
Be a Part of the Kindermusik International Community
73 Countries
-

5000 Educators

-

1.5 million Children!
Kindermusik - a good beginning never ends
Classes Held at the Menai Community Centre, Allison Crescent, Menai, Sutherland Shire 2234 NSW