Level - 1 Babies to 18mths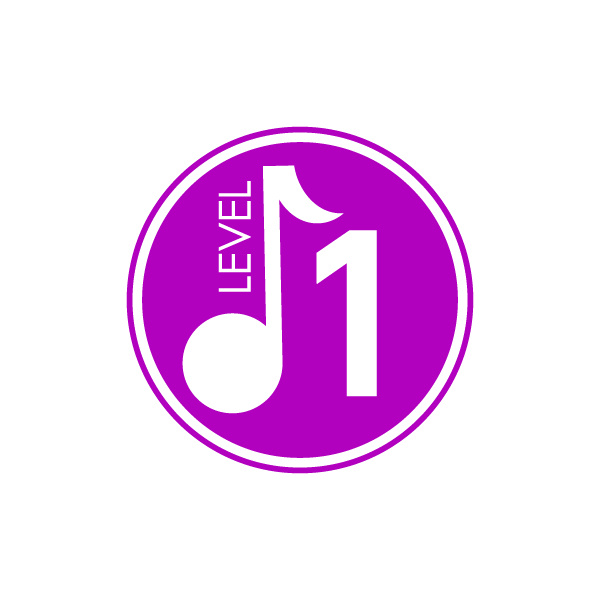 Level 1 - Babies up to 18mths

"There is nothing better than seeing my little one enjoying her music time every week and then last night at 9 1/2 months old, she starts singing with me as I am singing her to sleep. I am sure the time we spend with Shirley helped to bring this magic moment to fruition!
"
- Angela
Kindermusik Sing & Play: A Bonding Experience
The Kindermusik Sing & Play class provides a delightful environment unlike any other. Through a unique blend of multi-level activities that include creative movement, vocal play, object and instrument exploration, and a colorful literature component, baby's growth and development are stimulated and all senses engaged.

What A Parent and Child Will Experience In Class:
Variety of Music Musical diversity builds strong neural networks in a baby's forming mind, which is why each Kindermusik semester contains an array of styles, sounds, and genres.
Instrument Play Age-appropriate experiences with child-safe instruments enhance a sense of rhythm and steady beat, develops a keen awareness of the distinguishing qualities of sound, and encourages spontaneity and creativity.
Dance A classroom full of baby and adult pairs dancing together helps a little body develop the muscle strength needed to crawl and walk and helps a little heart to fall in love with the sheer joy of responding to music.
Together Time A Kindermusik class is truly the essence of "quality time," offering the parent a place to create special memories with their child, gain new insights into their child's development, and nurture their child's natural love of music.
Expert Advice A Kindermusik Educator explains "what-to-watch-for" every step of the way and how each activity enhances a child's complete development.
Learning Continues at Home With the home materials, the learning continues at home with the child's best teacher—the parent!
Do Babies Really Benefit from Music Classes?
Yes! Kindermusik classes provide a great opportunity for your baby to practise and develop listening skills. Vocal play ecourages baby to play with sounds, developing their vocal skills, learning to communicate and have conversations.
Kindermusik movement activities help to reposition your baby. This movement is important for their eye development, understanding where their body is in space and their sense of personal space. Repositioning encourages baby to use muscles to balance and move creating new neural connections in the brain.
Exposure to steady beat through patting, bouncing and playing with shakers is not only important to music but other activities as they grow and develop like walking. The vestibular system is stimulated through activities like rocking, swaying and swinging.
And most importantly baby benefits by the social interaction of other babies and adults
Class Details:
Age Range: newborn to 18 months
Class Structure: 2 different themes per term
Class Length: 45 minute class each week
Class Size: Class with no more than 12 babies with parents

Days and times are subject to change
If your preferred day/time is not available please let me me know as if there are sufficient numbers another class may be started.
Enrollment Includes:
Online Home materials with streamed music, activities, games, videos and parenting tips.
Ready to Enrol? click here
Babies are such a nice way to start people